Romeo Gamer is an emerging popular Free Fire player and Youtuber in India.
He has a YouTube channel named Romeo gamer where he uploaded videos of his gameplay of Free Fire.
We look at his biography which include Romeo Gamer Uid, name, age, photo living city and other some personal details.
After personal details we will tell you Romeo Gamers youtube journey.
Romeo Gamer Name
The Romeo Gamer name is Chaudhary Yuvraj Singh Tomar.
Age of Romeo Gamer
The real age of Romeo Gamer is 22. Birth date of Romeo Gamer is 22 February.
Romeo Gamer birthplace and early life
According to the wiki biography, the birthplace of Romeo Gamer is Delhi, India.
He completed his early education in Delhi and later he also completed his graduation (B.A) from a college in Delhi.
Relationship status and girlfriend name
Romeo Gamer has not revealed anything about his relationship. So we are unable to find Romeo Gamer girlfriend name but if we find anything we will give you an update.
Face reveal on Instagram
How Romeo gamer started his YouTube career?
A friend of Yuvraj ( Romeo Gamer) introduces him to the Free Fire game and he was very impressed with the graphics of this game then he started playing this game.
On June 14 2019 Romeo Gamer started his YouTube channel.
He did his first live streaming on YouTube but due to less subscriber, his live streaming did not get any response from YouTube.
But after some time he again uploads videos of his gameplay.
After few months his channel is getting responsibility from viewers and he also gets support from some popular Free Fire players like Amit Bhai and Gyan Gaming.
During his journey on YouTube, he also makes some good friends like Ab Jonty, Ajjubhai and Pahadi Gaming.
Romeo Gamer gets a huge fan base of Free Fire fans after his factory challenge and later he is known as factory king among Free Fire fans in India.
Youtube channels and subscribers
Yuvraj has two YouTube channel currently, one is his first YouTube channel named Romeo Gamer and the second is Romeo Army. He uploaded his first video on his Romeo Gamer channel on 14 June 2019.
Romeo Gamer has now 2 million-plus subscribers with a total of 9.45 core views. He then started his second channel Romeo Army on 19 August 2020.
Romeo Army has a total of 80 lakh subscribers with 2, 25,422 views.
Free Fire Nickname, Id, Rank, Level.
Romeo Gamer UID is 137719383 and his nickname in Free Fire is Romeo Gamer.
He is currently on the 80th level in Free Fire with Heroic Emblem rank in season 20.
Lifestime Stats in Free Fire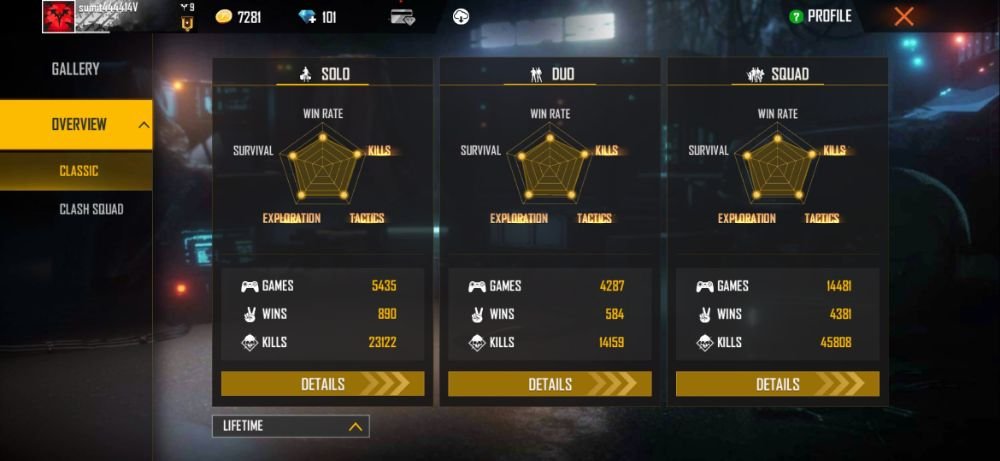 Solo mode – Yuvraj aka Romeo Gamer played 5435 games in solo mode in which he won 890 games with a total of 23122 kills. His record in solo mode is quite impressive.
Duo Mode – Romeo Gamer played a total of 4287 games in duo mode until this article is published. He won 584 games with his duo mate. His total kills in duo mode are 14159.
Squad Mode – He played 14481 games in squad mode with his squad where he won 4387 games with his squadmates. He killed more than 45808 enemies in squad matches.
Instagram Id
https://www.instagram.com/romeo__gamer/
Also read : How to join Free Fire Partner Program in India?
Disclosure: This post contains amazon affiliate links. When you buy through links on our website we may earn an affiliate commission.