Jonty Gaming is a Free Fire content creator on Youtube. He has a youtube channel names Jonty Gaming. In which he uploads videos of his gameplay of Royale battle game Free Fire and he also provide some tips and tricks of Free Fire game in his channel.
He also belongs to an esports team named Critical X elite.
Here we bring the full biography of Ab Jonty to his fans. You will know about his personal life, Youtube career and Free Fire UID and stats.
Jonty Gaming Real Name and Age
Jonty Gaming real name is Ajay Saini and his age is 24 (in 2021). He was born on 25 August 1997. You can see his real photo below.
Real photo of Jonty Gaming
Youtube career
Jonty Gaming started his youtube channel in November 2018. And then he continuously uploads videos of tips and tricks, pranks, funny gameplay of FreeFire and his videos got more and more views day by day. Till today's date ( 3 March 2021) his youtube channel got 145 million-plus views with 2.7 million subscribers.
He also started his second youtube channel named Global Jonty in December 2019 but he uploads videos of prank and funny videos on this channel. There are just 36 videos uploaded in this channel but this channel got 622lakh total views with 188k subscribers.
Free Fire, UID, Name, Current rank,Level
Free Fire UID number of Jonty gaming is 180830489 and his name in Free Fire is TE-JONTY. Ab Jonty receives more than 28k likes in his ID he reached grandmaster rank in season 20 of classic mode.
Jonty Gaming Level in Free Fire is 78. (2021)
His rank in the clash squad is also the grandmaster.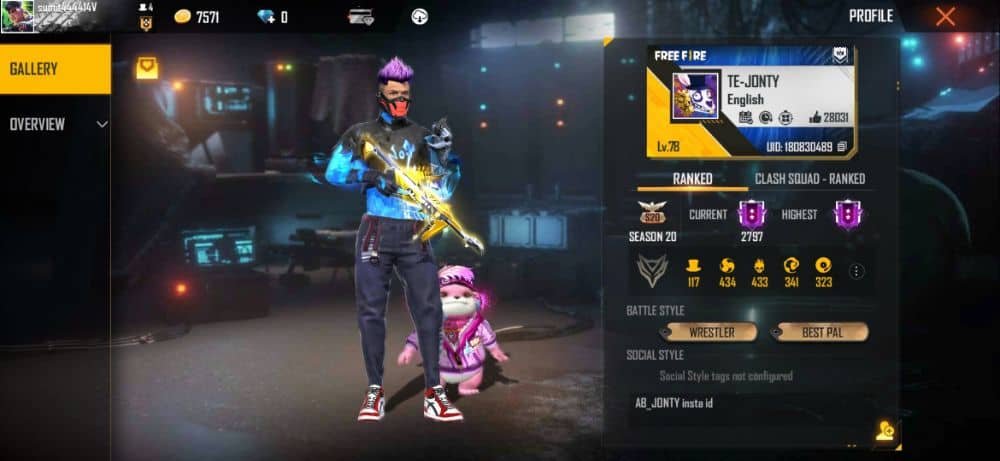 Free Fire stats in classic mode of Ab Jonty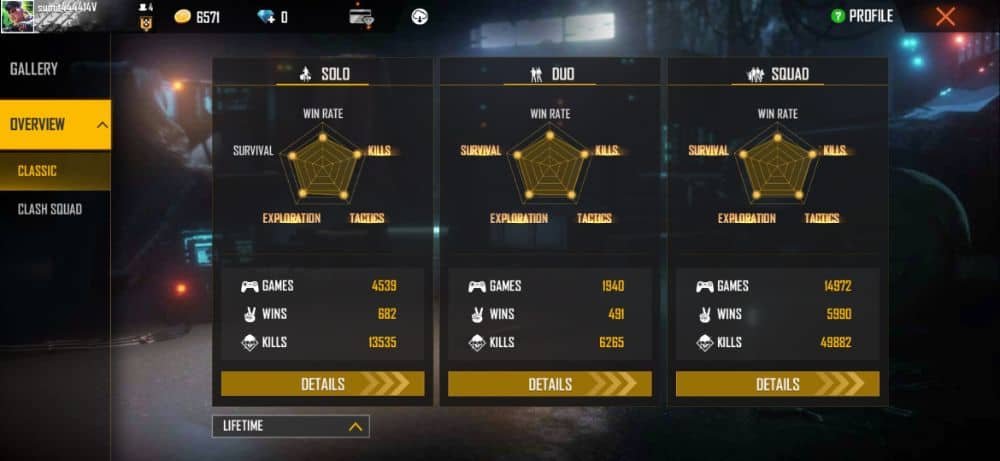 Solo mode- This esports athlete played 4539 games in this mode in which he won 682. Total kills in solo mode are 13535.
Duo mode – Ab Jonty played 1940 games in duo mode and won 491 with his game partners. He killed more than 6265 enemies in this mode.
Squad mode- Ab Jonty participate in 14972 games of squad mode in which he got booyah with his teammates in 5990 games. His total kills in squad games are 49882.
FreeFire stats in clash squad of Jonty Gaming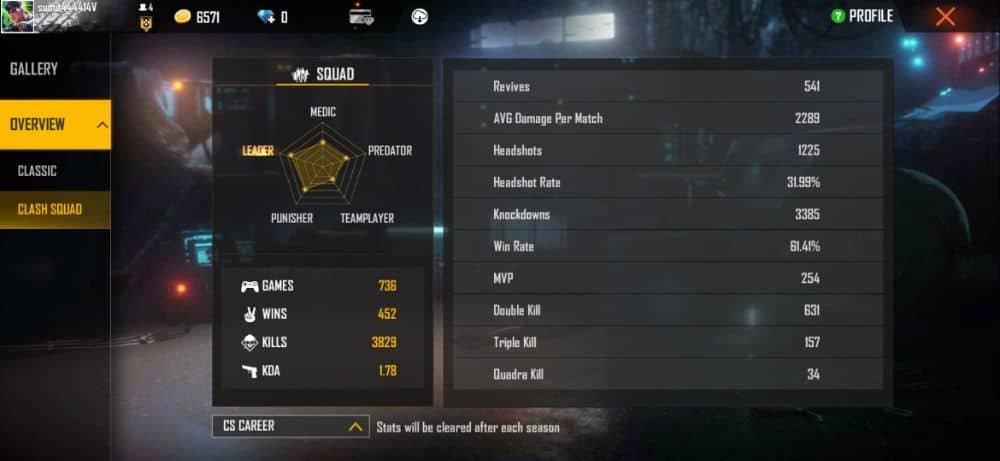 In clash squad, he participated in 736 games and he is successful in securing 452 wins out of 736 games.
His kills in total games of clash squad are 3829 with an KDA ratio of 1.78. He got 254 times MVP, 631 double kill, 157 triple kill, 34 quadra kills in clash squad.
Also Read : Nalla Yash Free Fire Id, K/D Ratio and Stats
Disclosure: This post contains amazon affiliate links. When you buy through links on our website we may earn an affiliate commission.