Free Fire characters are the most popular in-game items in Garena Free Fire. And in this article, I will give you 5 ways to get free characters in Free Fire.
Free Fire is the only battle royale game that has many in-game characters, currently, it has 43 characters, and it is continuously increasing in every update. Due to their popularity, every Free Fire players want to get the best characters with good ability.
But FF characters are so expensive, and that's why many players like you and me can not purchase every character in the game. So I decided to search for some best tricks to get free characters, and I found some best tricks. These tricks are 100% real, and by using these tricks, I got 20 free characters in Free Fire. So here are the Five ways.
1. Free Gold Coin Characters
There are several characters available in Free Fire that you can get with gold coins. You don't need to spend diamonds to purchase these characters, which means you can get them free.
Now, the question is how to get gold coins in Free Fire. The answer is simple the more you play more you will get.
Characters like Moco, Hayato, Maxim and Kelly are the most popular gold coin Free Fire characters in 2021.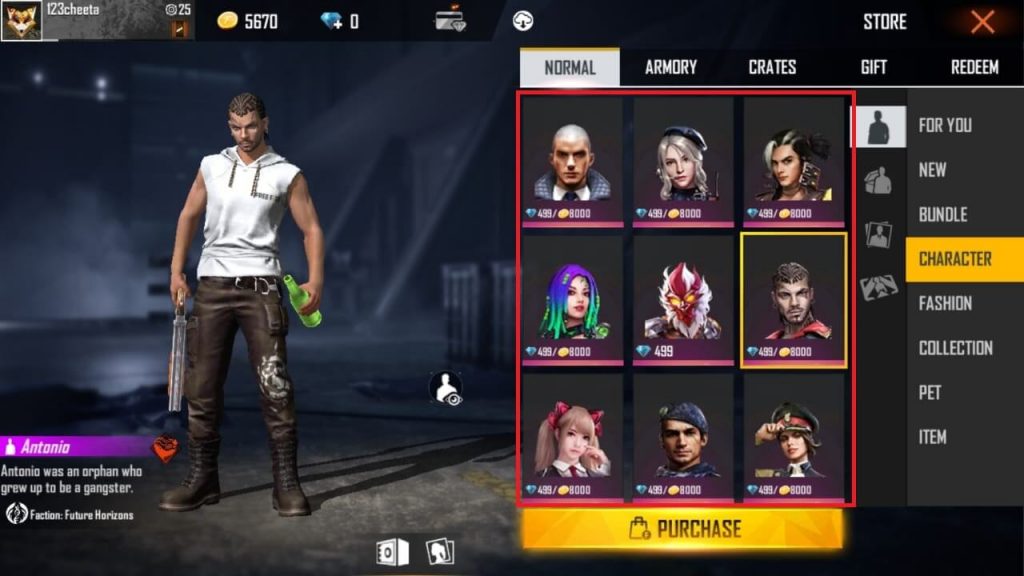 2. Free Events
Free Fire events are the best way to get Free characters in Free Fire because you don't need to spend anything to get characters. Recently Free Fire gave Skyler character in FFIC live watching the event. Now Free Fire Diwali event 2021 calendar is revealed, and players can get some free characters with rewards.
Login rewards are also popular among Free Fire fans, some characters are also given in these login rewards. A player needs to log in daily into Free Fire to claim characters.
However, the characters receive in the daily login rewards are temporary, and they will disappear after some days.
3. Top Up Events
Free Fire has a variety of offers for players to get discounts on their in-game items like characters, pets, gun skins and many more. Top up events are such offers provided by Free Fire to their players. In top-up events, a player first needs to top up some diamonds in his/her account to get free items.
And whenever Free Fire launch a new character in the game, they try to bring that character to top events. So that all players can get that new character free.
4. Free Fire Partner Program
Free Fire Partner Program provides many benefits to their Free Fire players. It will give Verified Badge, diamonds and advanced server to Free Fire players. Free Fire also gives characters to the member of their partner program for testing.
5. Special Airdrops
Special airdrops contain many rewards like emotes, gun carate, characters and other items. Some characters like Moco, Andrew, Hayato and Kelly are available in airdrops. But you can also get Dj Alok character in some rare special airdrops.
If you don't have money to buy special airdrops, then you can check out my article on how to get Free special airdrops in Free Fire.
Conclusion
In the above article, I mention some of the best ways to get these free characters. These ways are genuine, and you can freely try these ways to get some Free characters.
Disclosure: This post contains amazon affiliate links. When you buy through links on our website we may earn an affiliate commission.