Every month, Free Fire consistently brings the Booyah pass at the start. The Booyah Pass offers an excellent way to collect premium collectibles at a reasonable price. What makes each Booyah pass even more enticing is its unique thematic design, making them truly exclusive and rare. Recently, the November 2023 pass was launched, and the upcoming Free Fire Interstellar Booyah Pass S12 is on the way.
So, let's dive into the specifics and uncover the details of the upcoming Interstellar Booyah Pass S12 (December 2023).
Interstellar Booyah Pass in Free Fire MAX: Details
The upcoming Booyah Pass takes inspiration from the cosmic odyssey of Interstellar. This marks the twelfth edition of Free Fire MAX. Players are crazy for various space-themed items, including grenade skins, loot crates, and bundles. That's why the attraction of this upcoming Booyah pass is the Interstellar Messenger bundle. Initially, players will acquire the basic version of the set through the pass, and they can further upgrade it with specialized tokens. It's important to note that each item in this collection holds an exclusive status and won't return.
Free Fire Interstellar Booyah Pass S12: Release Date
The Interstellar Booyah Pass S12 is set to debut in December 2023. If you are one who is looking to grab this remarkable pass then pre-order starts from 29th December 2023. The pre-order cost of the pass will be 999 diamonds. In return, pre-order customers will receive an exclusive reward and an immediate boost to Level 50. Although the Booyah pass may seem expensive, but the value of each individual item exceeds a few thousand diamonds.
Interstellar Booyah Pass for December 2023: Available Items
The Interstellar Booyah Pass for December 2023 in Free Fire MAX includes a range of exciting items. Take a look at the premium items scheduled for the upcoming month in the December 2023 Booyah Pass.
UMP Interstellar Impulse – Level 1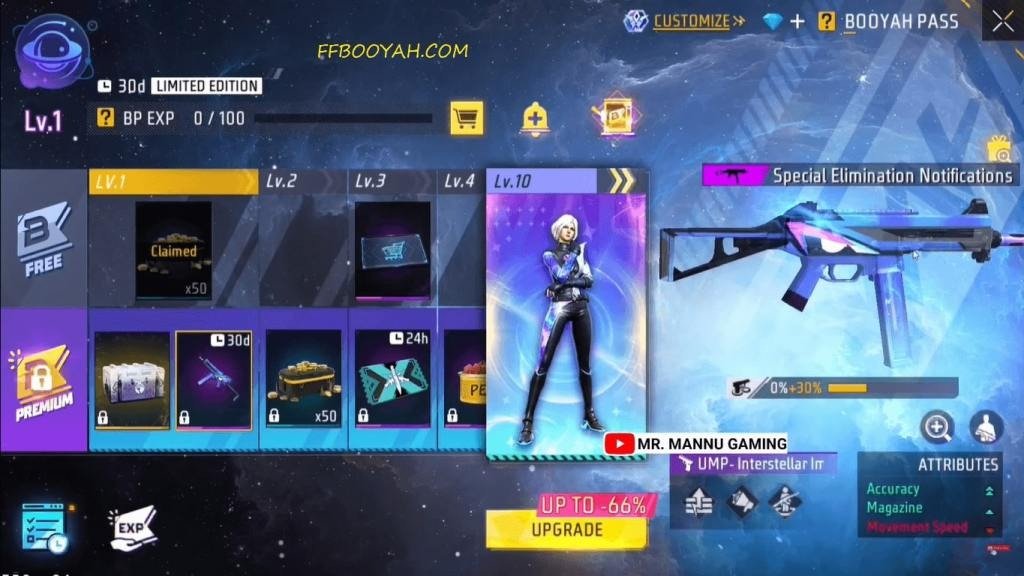 Interstellar Watcher Bundle – Level 10
Motorbike Interstellar Rider – Level 40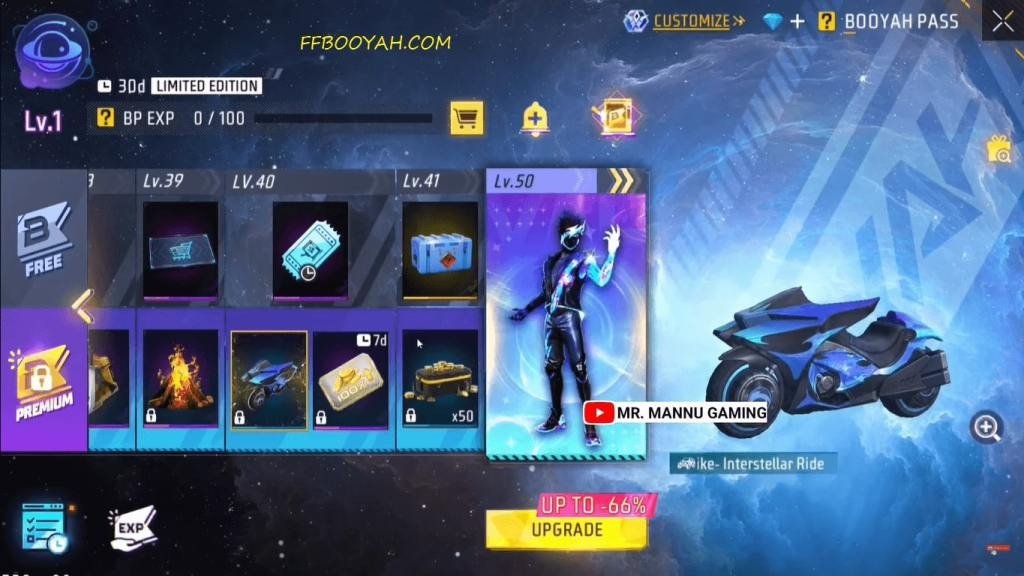 Interstellar Messenger Bundle – Level 50
Remains Loot Box Interstellar – Level 70
Interstellar Icicle Dagger – Level 130
Traveller Backpack Interstellar – Level 140
Gloo Wall Interstellar – Level 150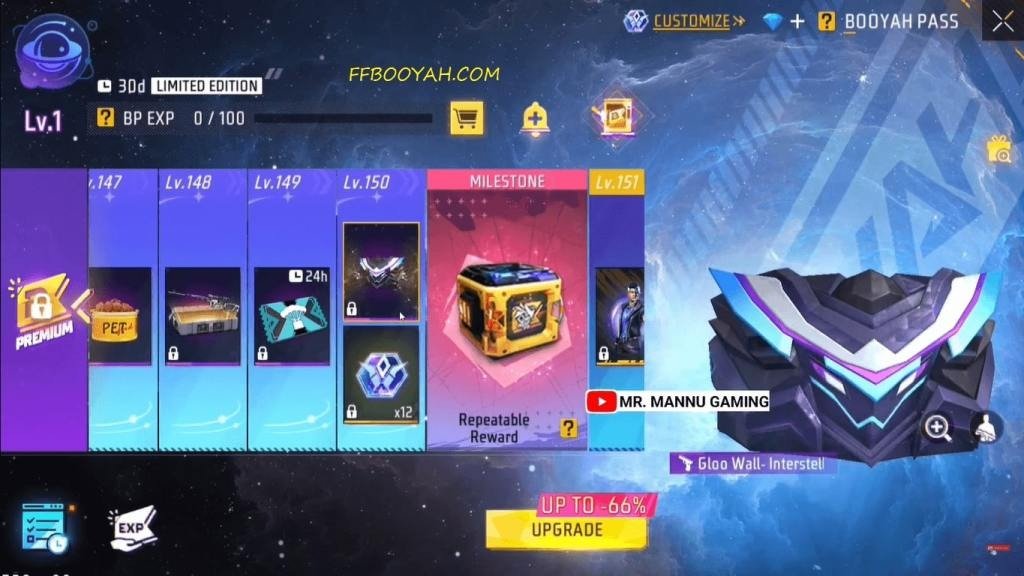 Also Read:
Unveiling the Ghost Top Criminal Bundle in Free Fire MAX India: Release Date, First Look, and More!
How To Get Unlimited Diamonds In Free Fire [2023]
Disclosure: This post contains amazon affiliate links. When you buy through links on our website we may earn an affiliate commission.