As we know that Halloween season is going on and as always there would be the in-game celebration in Free Fire. During this celebration, Free Fire will release some exciting gifts and rewards for its players. This is also the best time to release Free Fire's most awaited 'Mystery Shop event'. There would be a high chance of 'Free Fire mystery shop November 2021' will take place soon.
So what's in the event and what's the date of the event and how can you get a 90% discount. Keep reading this article we're going to give the solution to every question which arises in your mind.
What is Mystery Shop in Free Fire?
Mystery Shop is an in-game event in Free Fire, after reaching its popularity too high now it become too rare. In Mystery Shop you can get many items like bundles, weapons, and many other things at big discounts, which may go up to 90% off. There would be a high chance that we will come to see some exclusive male and female bundles in the Free Fire mystery shop in November 2021.
Exclusive Male & Female bundles in Mystery shop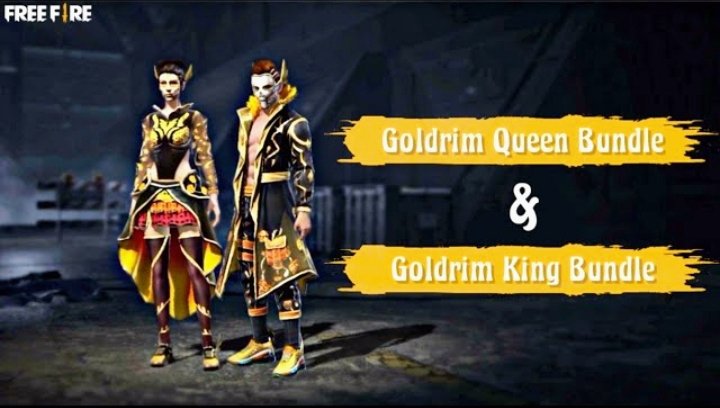 As we have seen in previous Mystery Shop events, Free Fire will release some exclusive male & female bundles. In Free Fire, the male bundle is named 'Goldrim King Bundle' whereas the female bundle is called 'Goldrim Queen Bundle'. These two are the most special bundles in every event of Free Fire.
Free Fire mystery shop November 2021 release date :
The Mystery shop 13.0 will release in the Halloween period, so the expected date of Mystery Shop 13.0 is 22 November and as the event takes place for 7 days, so we can expect Mystery Shop 13.0 will end by 28 November.
How you can get up to 90% discount in Mystery Shop?
If you're a Free Fire lover, you wish to get a 90% discount in Mystery Shop, so that you can buy your wishlist items at a very cheap price. But only a few lucky people could get this.
Moreover, there is not any assured trick to get a 90% discount but we are having some ideas which will increase your chances to get a 90% discount. In previous year's research, we have seen that some selected types of accounts are more likely to get a 70% – 90% discount.
Newly created Accounts.
Accounts that never shopped in-game items.
Accounts with fewer diamonds
If you had newly created your Free Fire account, then there is a higher chance that you can get a 70% – 80% discount in Mystery Shop 2021. And if you're are an old player but never top-up diamonds then also you're likely to get a good discount.
Even you have made a top-up of diamonds in your account but never bought anything, then also you can grab some discount. But if you're not in the above category, you can do one thing which will increase the chances of receiving a good discount. While making the spin try to keep fewer diamonds in your account. It's not an assured trick but might it will helpful for you.
Also read this :
4 Simple Ways To Get Free Redeem Codes in Free Fire
5 Simple Ways To Get Free Emotes in Free Fire 2021.
Disclosure: This post contains amazon affiliate links. When you buy through links on our website we may earn an affiliate commission.