ME Gamer is an Indian Free Fire player and content creator on Youtube. He is also a Booyah streamer. In this article, we will look at the basic details of ME Gamer like Id and Free Fire stats.
You will also get to know about his free fire uid number, youtube and free fire stats. First, we will look at the personal details like his real name and age.
ME Gamer Real Name and Age
ME Gamer hasn't revealed his name yet. But his IGN name is ME GAMER. Currently, there is no information about his age.
Youtube Career
ME Gamer started his youtube channel in April 2017. He has uploaded 594 videos till date. Here, he mostly uploads funny videos about the Free Fire. He uploads videos in Malayalam Language.
Now, in April 2021 he started his second youtube channel named 'ME Gamer 2.0'. Here, he has 1.57 lakh subscribers. Here, he often uploads videos of his live streaming.
He also uploads videos at the Booyah app. Here, he has 547.5K followers. His Booyah user id is 12495161.
ME Gamer Free Fire id and Level
ME Gamer Free Fire id number is 436415374. Presently, he is on 73 levels of free fire.
Free Fire Stats of Me Gamer in Battle Royale
Solo – ME Gamer played a total of 2361 games in solo mode. In which, he won 126 games with 4742 kills.

Duo – ME Gamer played a total of 3638 games in duo mode, out of which, he won 362 games with 7551 kills.
Squad – In squad mode, ME Gamer played 9193 games in which he won 1706 games with his squad. His total kills in squad mode are 22767.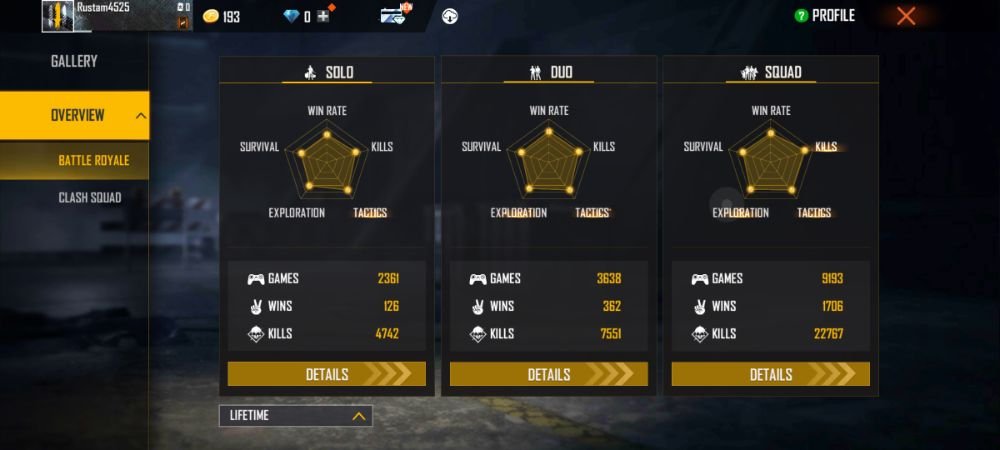 Free Fire Stats in Clash Squad
Clash Squad – ME Gamer played 2979 games in the clash squad mode of Free Fire in which he won 1543 games with 12229 kills. His K/D ratio in the clash squad mode is 1.80.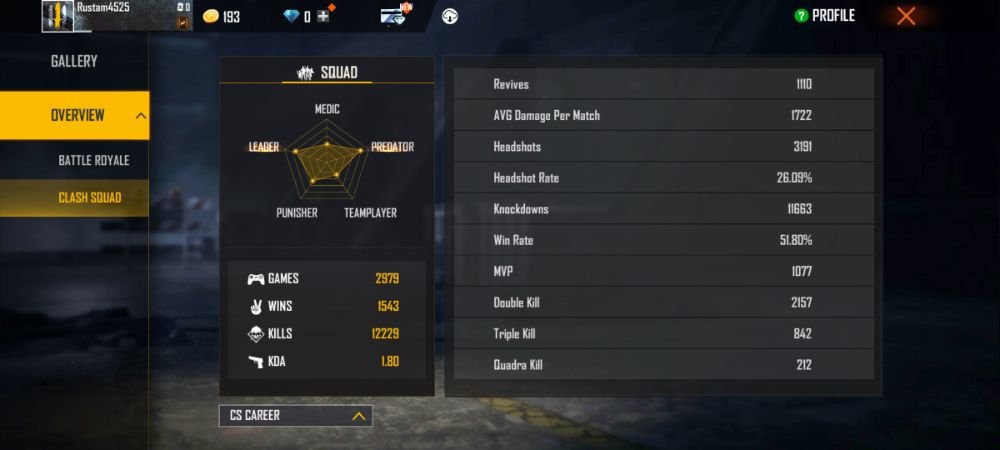 Instagram link: https://www.instagram.com/megamer/
Also read : God Gaming Official Uid, Real Name, and Free Fire Stats

Disclosure: This post contains amazon affiliate links. When you buy through links on our website we may earn an affiliate commission.