We will look at all the details of this character like Skyler character real name, photo, age and ability. Many of you already know most of the things about this character but we will tell some more interesting detail about Skyler.
Some of you are interested in Skyler chracter real life in Free Fire . And you want to about his some personal details like real name, age, photo and birthplace.
So we will bring this article for you where we will tell you all the necessary detail about Skyler character.
Skyler character real name and age
This new character Skyler is inspired from Vietnamese singer and musician. The real name of skyler character is Son Tung M-TP and his real age is 27.
Skyler Character in Real Life
In Skyler character is based on the real life of Song Tung M-TP. He is a famous Singer of Vietnam.
He is very handsome guy and everyone likes him. His professional name is Song Tung M-TP but his original name is Nguy?n Thanh Tùng. His real age is only 27.
You can read his biography from wikipedia.
Real photo of Skyler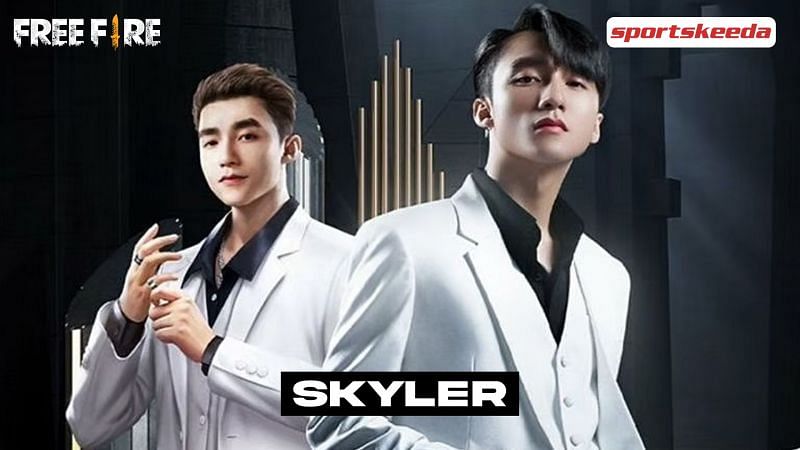 Free Fire character's ability feature
All Free Fire characters have their own unique ability in-game (except Eve and Premis), some characters have the active ability and some have the passive ability.
Characters like Dj Alok, Chrono, K, An124, the character has an active ability. Some characters like Jai, Joto, Paloma has a passive ability.
If you want to know more about the abilities of all Free Fire characters then you must check out our article about all Free Fire characters in full detail.
Now come to our main topic, we will explain Skyler character ability in the Free Fire game.
Ability of Skyler character in FF
Skyler has an active ability named Riptide Rhythm. According to Garena, Skyler has the ability to destroy 5 gloo walls within 50 m by spreading sonic waves. The cooldown period of this ability is 60 sec. After damaging every single gloo wall HP of the player will increase, starting with 4 points.
This ability is quite impressive and very useful as well you can try this character if you like Skyler character ability in Free Fire.
How to get this character in Free Fire?
Free Fire is also giving a launching offer of this character. In launching the offer of Skyler, players need to top up 200 diamonds in their account and then they will get Skyler character.
You can top up 200 diamonds via Free Fire game or through codashop app.
The launching offer of Skyler character is very limited. If you purchase this character later then maybe you need to spend more diamonds.
There are some Free Fire characters which are inspired by real life celebrity, and if you want to about him then check our other article.
Here you will find the all details about Free Fire characters like DJ Alok, K (Kshmr), Dimitri and Thiva.
Disclosure: This post contains amazon affiliate links. When you buy through links on our website we may earn an affiliate commission.