AjjuBhai and X mania both are fabulous players of Free Fire. And their dedication towards playing Free Fire is on the top level. They play Free Fire for around 3 to 4 hours daily and they also streamed their gameplay on youtube.
That's why their gameplay is so good. More and more practice is required to become a pro player of this game.
Although there are some videos of Ajjubhai vs X mania custome , 1 v1 and clash squad is already uploaded on their channels. But we will give you a Free Fire stat comparison of both players.
In this article of Ajjubhai vs X mania, we are comparing stats of Ajju Bhai and X mania in solo, duo and squad mode in Free Fire and we also look at other details of their profile.
AJJU BHAI's Free Fire ID and Stats
Free Fire Id of Ajjubhai is 451012596 and his name in Free Fire is ajjubhai094.
Free Fire Stats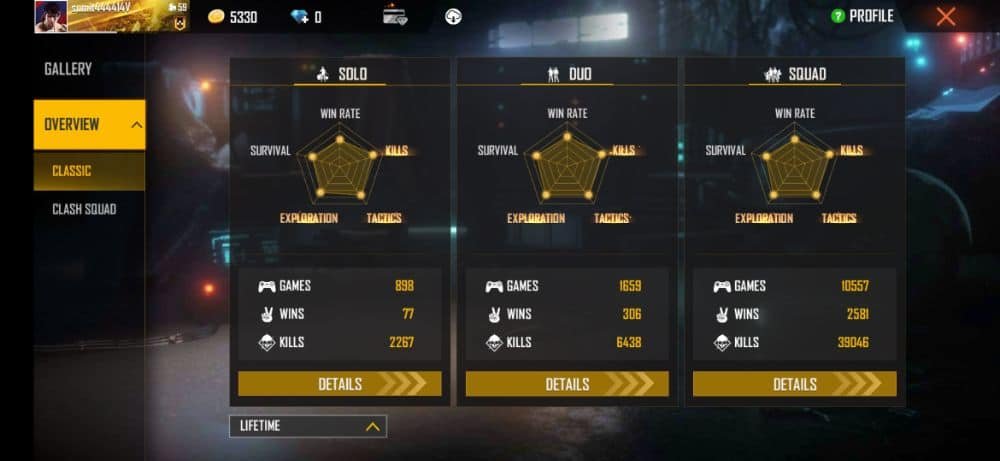 Solo – Ajjubhai played 898 games in a solo mode where he won 77 matches which make the win percentage 8.57 in solo mode and his kills in solo mode are 2267 with a KD ratio of 2.76.
Duo – In Duo mode, Ajjubhai played 1654 games where he won 306 matches which makes a win percentage 18.50 and the total kills in this mode is 6435 with a KD ratio of 4.77.
Squad – In this mode, Ajjubhai played 10545(this number shows that he loves to play matches in squad mode more than any other mode) where he won 2576 in those games which makes it win percentage 24.42 he killed 38976 enemies with a KD ratio of 4.99(highest in any mode).
X mania's Free Fire ID and name
Free Fire uid of X mania is 97762833 and his nickname X mania.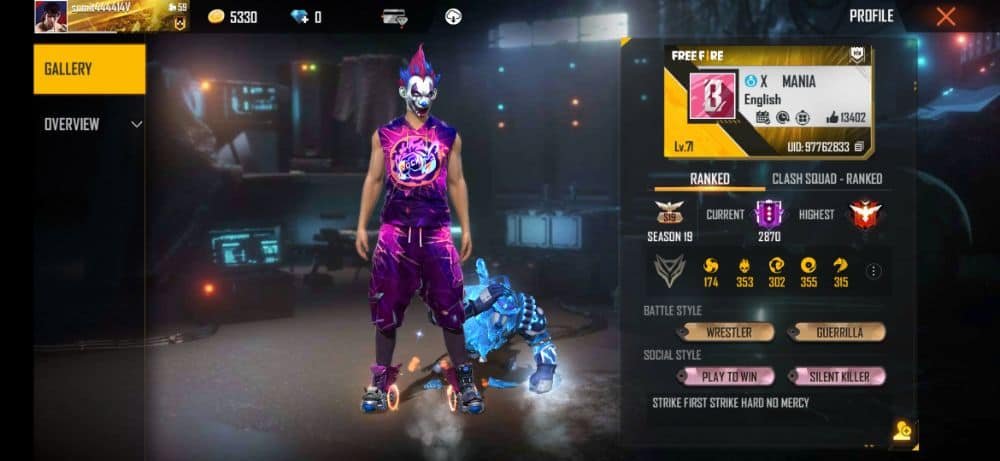 Stats in Free Fire
Solo – X mania played 2953 games in solo mode and he wins 415 games which makes the win percentage 14.5 where his KD ratio is 3.28 and total kills in this mode is 8334.
Duo – He played 2813 games in this mode where he got booyah in 499 games and win percentage is 17.73. Total kills in duo mode are 8302 with a KD ratio of 3.59.
Squad – X mania also played more games in squad mode like Ajjubhai he played 9398 games where he won 2171 matches that make win percentage of 23.10 with his squad mates and his kills in this mode are 28316 with a KD ratio of 3.92.
So now these are the Free Fire stats of both these players. And after analysis of these stats, we found that in solo mode win percentage of X mania is higher than Ajjubhai and in Duo mode and squad mode win percentage of Ajjubhai is higher than Xmania.
You can watch some videos of Ajjubhai vs Xmania 1 v 1 battles in their youtube channel.
Overall this is just an Free Fire stats comparison not to take this comparison personal.
Disclosure: This post contains amazon affiliate links. When you buy through links on our website we may earn an affiliate commission.