Todays topic of article is Ajju bhai vs Raistar Free Fire stats in 2021. I think you did not see any official Free Fire gameplay video of ajjubhai vs raistar 1 v1.
There is a reason why they don't play with each other we will cover this news in any other article.
AjjuBhai and Raistar both are popular Free Fire player and Youtuber. AjjuBhai youtube channel name is Total Gaming and Raistar's channel name is Raistar.
Total Gaming has 21 million subscribers on Youtube where Raistar has 3.2 million subscribers.
In this Ajjubhai vs Raistar comparison article we will compare Free Fire stats and Youtube stats of both creators.
AjjuBhai is also known as AWM king among his fans and Raistar's popular shot in Free Fire is oneshot.
Youtube channel comparison of Ajju bhai and Raistar
AjjuBhai – Total Gaming Youtube channel has 21 million subscribers. Total of 1180 videos are uploaded on his channel where he got more than 2927 million views. He is now India's biggest youtube channel in gaming category.
Raistar – Raistar has 3.39 million subscribers on his youtube channel. He started his Youtube channel in 2019 and till now he uploaded 30 videos and his channel got more than 65 million views.
AJJUBHAI
Free Fire UID number and name of Ajju bhai.
AjjuBhai Free Fire ID number is 451012596 and his name in Free Fire is ajjubhai94.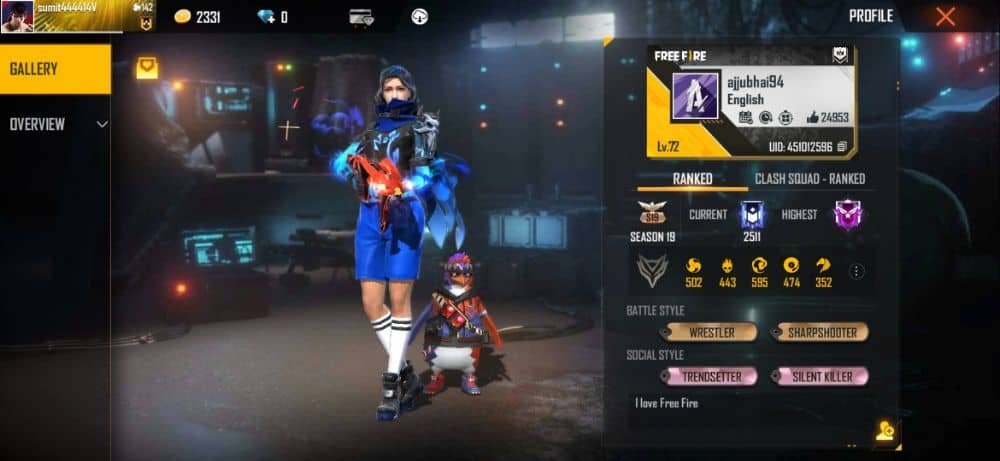 Free Fire Lifetime Stats in classic mode
Ajjubhai94 played 903 games in solo mode of classic and he won 77 games. Total kills in all these matches are 2286.
In Duo mode he played 1668 games and won 307 matches with 6469 kills.
In squad mode he played 10753 games where his wins in these matches are 2619 with 39849 kills
.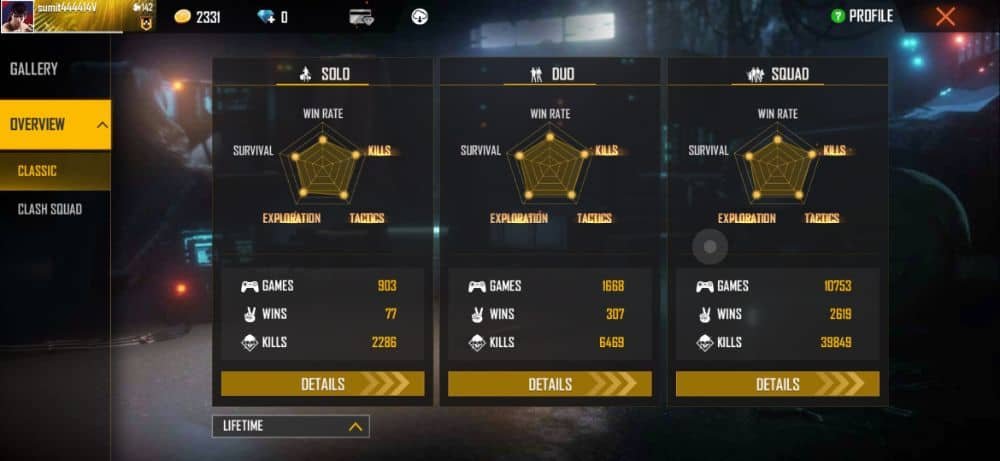 Free Fire Lifetime stats in clash squad
In clash squad, he played 317 games till now 184 times he got booyah with his squad. His kills in clash squad are 1778 with K/D ratio of 1.79.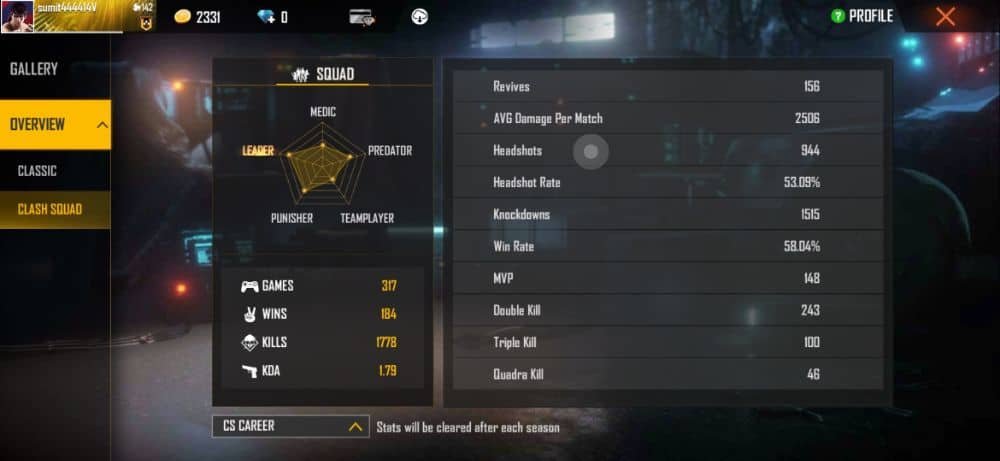 Free Fire Uid number and name of Raistar
Raistar's Free Fire Uid number is 12022250 and his stylish name in Free Fire is Raistar.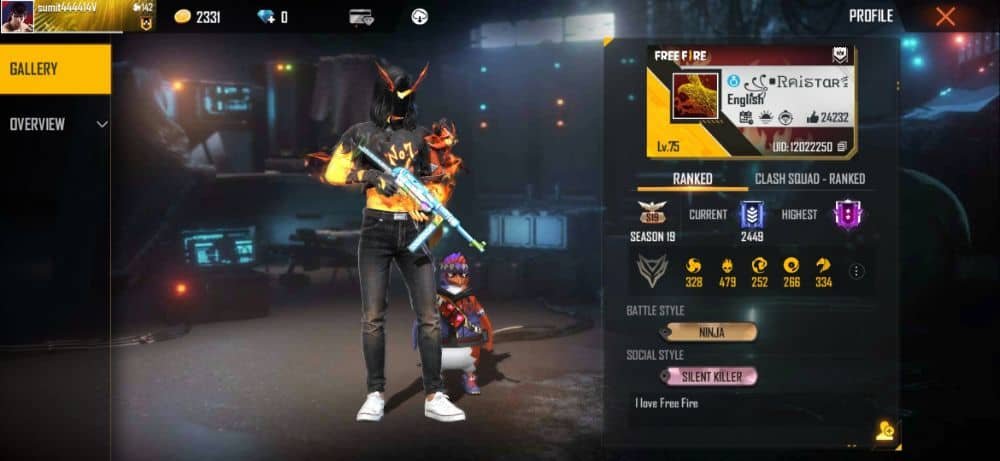 Free Fire stats in classic mode
Raistar played 3519 games in solo mode of classic in which he won 401 matches and his total kills are 10731 with K/D ratio of 3.44 in solo mode.
In Duo mode of classic Raistar played 4406 games and won 705 games with his partner. His total kills in duo mode is 14328 with an K/D ratio of 3.60.
In squad mode, he played 15539 games in which he won 2660 games with his squad and his total kills in squad match are 51616 with KD ratio of 4.0.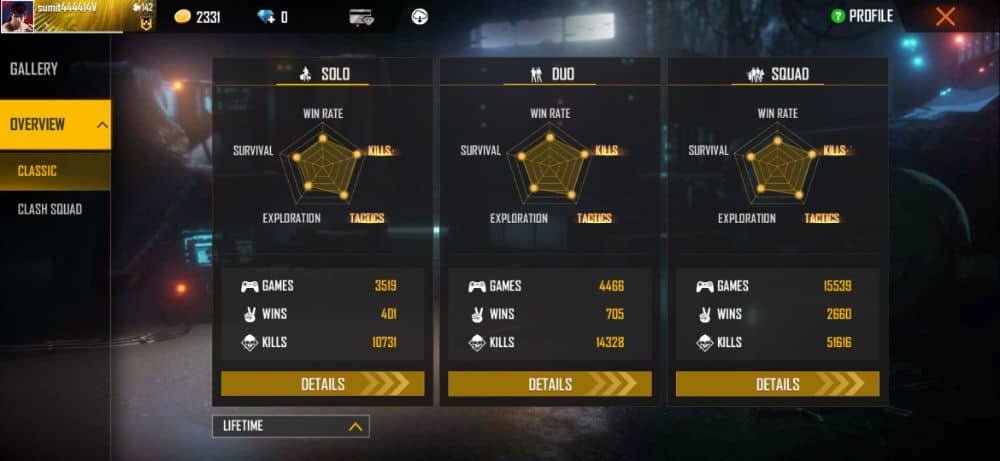 Free Fire lifetime stats in clash squad
In clash squad he played total 1157 games where he won 667 matches. His total kills in clash squad is 8231 with an KD ratio of 1.82.
Ajjubhai and Raistar never played Free Fire together so there are no official ajjubhai vs Raistar video available on youtube.
However some fake videos of Ajjubhai vs Raistar gameplays available on Youtube by some Free Fire content creator( they did mimcry of Ajjubhai and Raistar if you watch their video you think that Ajjubhai voice is real but that voice is fake)
So this is a short comparison of youtube channel and Free Fire stats of Ajju bhai vs Raistar hope you guys enjoyed this article.
Comment your favourite Free Fire player and also share this article on Facebook.
Disclosure: This post contains amazon affiliate links. When you buy through links on our website we may earn an affiliate commission.