Garena Free Fire is one of the most played games. Garena keeps on updating the game for the betterment of the gaming experience. It provides many in-game items like weapons, skins, tokens, and currencies. If you are looking for Rare Gun Skins then this article is all about "5 Best Rare Gun Skins in Free Fire for 2022".
The skin gives a vibrant look to the guns and also enhances the shooting range, damage rate, and rate of fire. One can get the skins for guns through various ways like redeem codes, spins, events, or diamonds.
In this article, we are going to serve you about the 5 best rare gun skins available in Free Fire game, which are used by very few people, so keep going with this article.
Which are the 5 Best Rare Gun Skins in Free Fire for 2022?
1. Golden AK or gold plated AK gun skin :-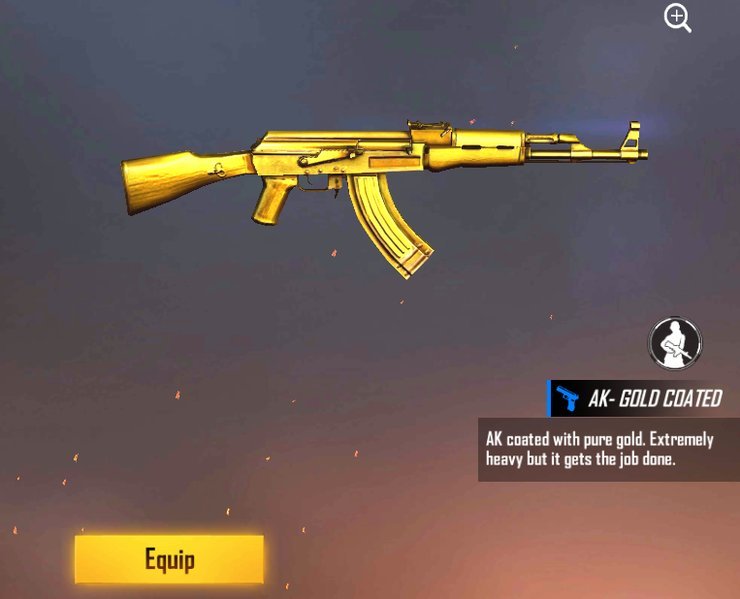 Players can get this skin by purchasing the monthly membership of Free Fire. Only monthly membership gives the benefit of getting gold-plated AK gun skins instantly to the players for 30 days.
This gun skin is not permanent and can be achieved only by purchasing membership which makes it the rarest one.
2. M4A1 Griffin Fury gun skin:-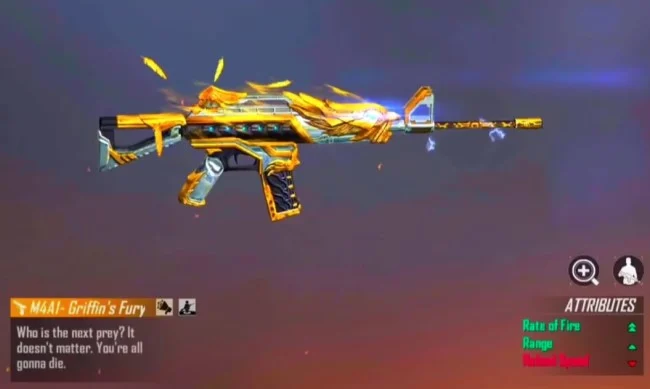 This gun skin was obtained in events hosted in the Free Fire game for a very short period of time (6 days event)..
Players need to spend 9 diamonds for the first spin, which increases with the further spins. This skin can double the rate of fire and the rate of damage. It reduces the reload speed of gun and also provides a good shooting range.
3. Violet Terror M1014 shotgun:-
This gun skin came to the game in a special event and only few people are having this gun skin, makes it the rare one. It increases the damage rate of weapons and also enhances the single rate of fire of M1014.
Violet Terror M1014 shotgun skin is available to only 1% of the players. Players can get this gun skin through loot crates which cost 35 diamonds in the free fire. It is based on the luck of player who can get the skin.
4. M1014 Apocalyptic Red gun skin:-
This gun skin is one of the most expensive gun skins, as it is only available in an incubator and it is not available in an armory shop.
You can get this gun skin with the exchange of 8 evolution stones and 4 blueprints. It gives the power of double fire rate and additional reload speed. This deadly combination of double rate of fire and additional reload speed can be very dreadful for enemies.
5. Ultimate Titanium Scar L gun skin:-
Scar – Ultimate Titanium is one of the most expensive gun skins which makes it the rare one. This gun skin costs 5000 diamonds to get from the incubator. It is a very iconic and legendary gun skin among the Free Fire players. Only a few players have this premium gun skin.
Ultimate Titanium Scar gun skin has really good attributes. This gun skin gives the increased rate of fire to the weapon and also gives the benefit of shooting from a distance as it has increased shooting range of the gun. The only disadvantage is that its reload speed is somewhat slow.
Disclosure: This post contains amazon affiliate links. When you buy through links on our website we may earn an affiliate commission.