In this article, we had conveyed the solution regarding "How to Unban Your Free Fire Id?". So if you're from those whose Free Fire Id was banned by the developers of Free Fire then drive through this article.
Free Fire has now become one of the most loved battle royale games. Its downloads crossed 1 billion. From the characters to their abilities and weapons, Garena has taken Free Fire to the next level apart from its competitors. With every update, Garena made some important changes to the games and as a result, Free Fire has now become the ultimate battle royale game.
With the rising popularity of Free Fire, players started the hacks and third-party tools to increase the levels. To counteract this unusual activity, the developer starts banning the accounts that are performing unusual activities. But with this action, some genuine players who have not used any tricks can also get banned.
So to solve this problem the developer introduced the support forum for the genuine players whose accounts were banned by mistake.
Steps to Unban Your Free Fire Id.
Step 1. Go to the Garena Customer Support using this link.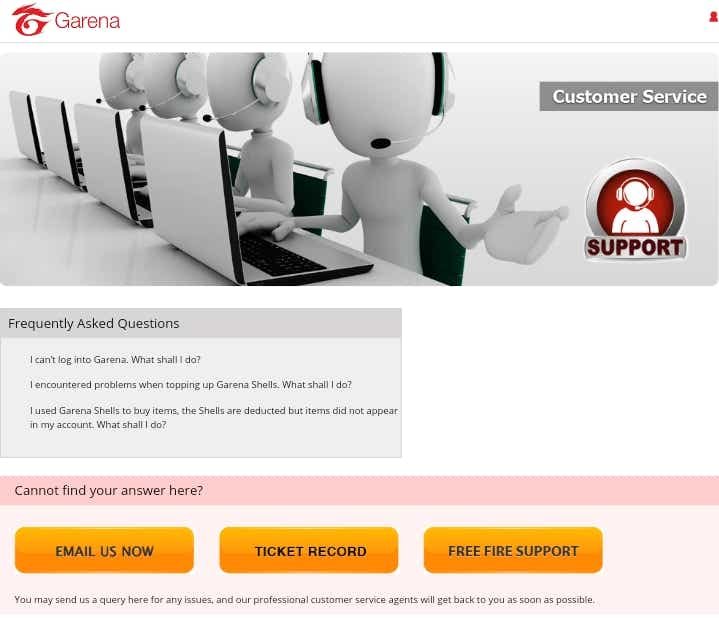 Step 2. In Garena Support Page you'll find 3 options to raise a query,
Email Us Now
Ticket Record
Free Fire Support
Step 3. You can choose either one from this and raise a query.
Step 4. Provide your Free Fire account-related information, if they ask.
After reaching Garena Support, it will take a few hours or some days to take action. Once the team reviews your account and checks the details, they will get back to you. If your id was banned due to some error or by mistake it'll be unbanned.
This is the only solution that can help you regarding the banned account. We can't assure you, but if you haven't used any hacks or third-party tricks then this solution will help you.
Related Blogs:
Free Fire Max Best Guns: Top 5 Guns In 2022
Disclosure: This post contains amazon affiliate links. When you buy through links on our website we may earn an affiliate commission.