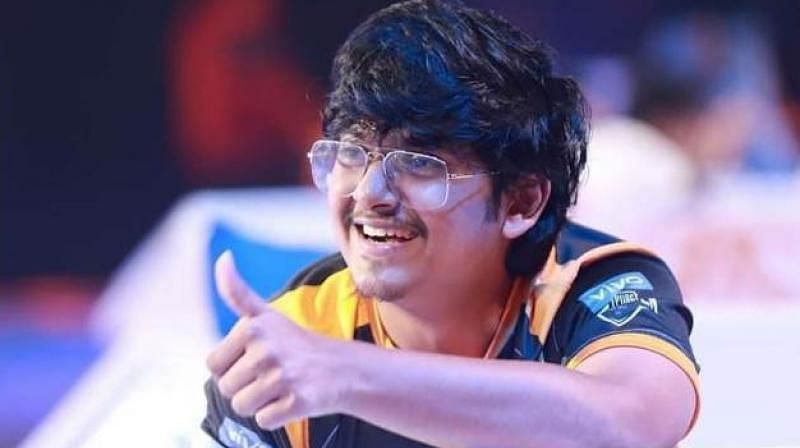 This the Today we are talking about one of the finest esports players of India who is none other than Soul Mortal aka Naman Mathur. Yes, Mortal real name is Naman Mathur. This article is the short form of Soul Mortal Full Biography. In which I will tell you about Soul Mortal age, real name and girlfriend.
Dynamo, Scout and 8bit hug is the most popular PUBG players all over India. They bring a revolution in the esports industry through their gaming skill in India. Mortal represent India in many PUBG tournament which held in international level.
We will discuss Mortal trophies and awards in PUBG and other eSports later in this article.
Firstly in the Soul Mortal Full biography, we will first tell you some personal details of Mortal including his age, birthdate, hometown, family members and many more.
Personal details of Soul Mortal
As in the first paragraph of this article, I already tell you Mortal's full name which is Naman Mathur.
Naman Mathur was born on 22 May 1996 in the state of Maharashtra, India. He is still living in Maharashtra. The current age of Mortal is 25 years ( as of 2021).
We are unable to find any information regarding his parent. When we know about his family member then we will update on this biography.
Mortal's Relationship Status
Soul Mortal didn't reveal his relationship status yet officially but according to some rumours he is in a relationship with Raven Gamer. Raven Gamer real name is Paridhi Khullar.
Some sources say that Raven is the girlfriend of Mortal. However Mortal always said that he and Raven are very good friends.
Here is the Mortal's rumoured girlfriend Instagram ID rav3n__pubg
Education Qualification of Naman Mathur
Mortal completed his B.Com from some college in Maharashtra and then he switched to a professional gaming career.
YouTube Channel Journey
Mortal starts his channel Mortal Gaming on YouTube in 2013. He uploads videos of his gameplay of PUBG, GTA5 FORTNITE. After banning PUBG MOBILE in India Mortal also used to stream Free Fire Gameplay on his channel.
Mortal gets huge success because of the PUBG game his channel Mortal Gaming gains 6.79 million within 8 years.
Today Soul Mortal has three Youtube channels Mortal Gaming, S8Ul and Mortal Shorts.
Also read : 5 Major difference between PUBG and Free Fire.
Achievement of Soul Mortal in PUBG
Mortal participated in many tournaments of PUBG on an international level. Sometimes he participates solo and sometimes with his team.
Here are some of the highlights of Soul Mortal's achievements in PUBG .
1 He finishes in the first rank of PUBG MOBILE INDIA SERIES 2019.
2 Rank 1st in PUBG MOBILE CLUB OPEN Spring Split.
3 He finished second number in MOBILE CLUB OPEN Fall Split South Asia.
Net worth / Income sources
Naman Mathur has several income resources like Youtube (Google Adsense), Sponsorships in Youtube, Instagram, Facebook and Esports tournaments.
We don't know the exact net worth of Mortal but we can expect that he earns more than 1 lakh per month.
Disclosure: This post contains amazon affiliate links. When you buy through links on our website we may earn an affiliate commission.