Sensei Tiger Pet is a another new pet in Free Fire. Free Fire brings this new pet to the ongoing top event of Free Fire ( 22th Sept. to 29th September), I will tell you the ability name and skill of Sensei Tig in this article.
I will also tell you the real price of Sensei Tiger Pet and how you can get this pet for Free in a ongoing top-up event of Free Fire.
The appearance of New Sensei Pet
This pet looks like a tiger that's why this pet name is Sensei Tiger.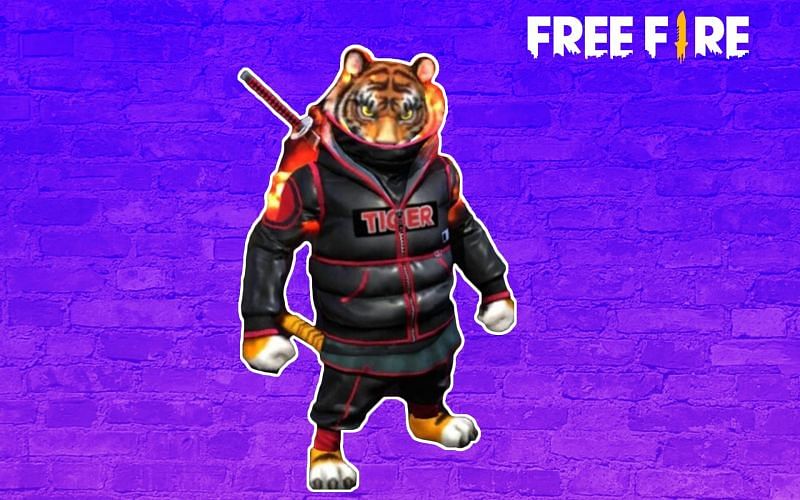 Sensei Tiger Ability in Free Fire
The ability name of Sensei Tiger is Nimble Ninja.Sensei Tiger ability is to reduce the duration of enemies' man-marking skill by 30% at a basic level and increases up to 50% at maximum level.
Top Up Event Price of Sensei Tig
The top-up event price of Sensei Tiger pet is 100 diamonds, and its skin price is 300 diamonds. The fire Sensei Tig with show off (pet action) is available at 500 diamonds.
This means if you top up 100 diamonds in Free Fire you will get FREE Sensei Tiger pet, and if you top up 300 diamonds, you will get his free skin. On top up of 500 diamonds, you will get the free pet action of Sensei Tig.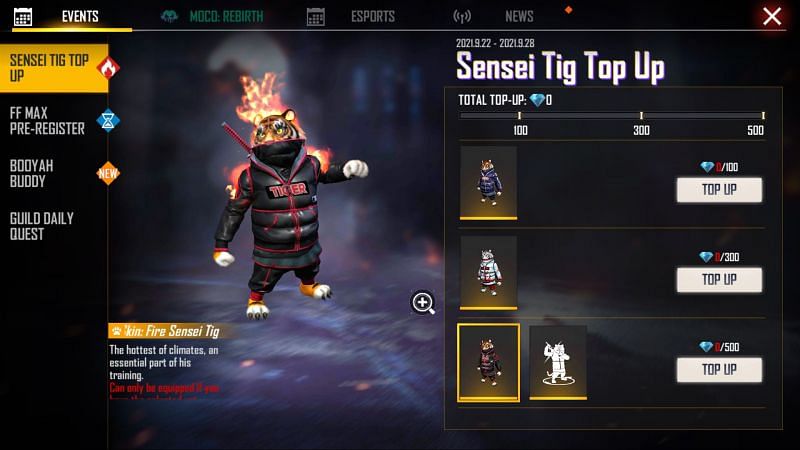 Original Price of this Pet
The original price of Sensei Tiger is 699 diamonds( expected because other pets are also available at this price in-game store)
Conclusion
Free Fire continuously brings new pets in-game and the top-up price for this pet is also affordable. One can choose this character if he already plans to top up diamonds in Free Fire. In this way, you can get this pet at no extra cost.
Also Read – 5 Ways To Get Free Emotes in Free Fire.
Disclosure: This post contains amazon affiliate links. When you buy through links on our website we may earn an affiliate commission.