Bin Zaid is a famous Youtuber from J&K in India. He is a content creator of Free Fire on Youtube. The majority of his content is about Free Fire gameplay tips and tricks, and he also uploads videos of his gameplay with some funny commentary. 
Bin Zaid lives in Jammu & Kashmir, and he is the first Free Fire player to top rank global in the 1st rank season of Fire Fire.
In this article, we will look at his Free Fire profile. You will get Bin Zaid Uid's number, current level, rank, and Free Fire stats in his profile.
Bin Zaid Gaming Uid, Rank, Level and Profile
Bin Zaid Gaming Free Fire uid is 118976298, and his current level is 70. His rank in season 26 is Heroic Emblem. He received around 20 000 likes on his Free Fire profile.
Free Fire Battle Royale Stats
Solo: Bin Zaid played 1377 games in the solo mode of battle royale. He won 209 games with 4869 kills.
Duo: In duo mode, he played 192 games in which he won 192 games with 4092 kills.
Squad: Bin Zaid played 8080 games in the squad mode. He won 2418 games with his teammate in the squad mode. His total kills in this mode are 27,214.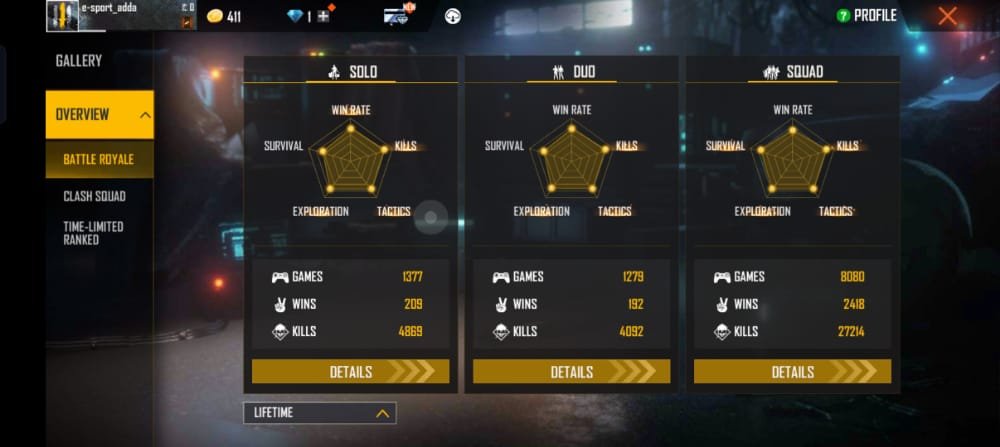 Free Fire Clash Squad Stats
When we look at Bin Zaid's game stats in the clash squad, we found that he played 2244 games in this mode. He was able to win 1479 games with 11,396. His KD ratio in the clash squad is 2.08.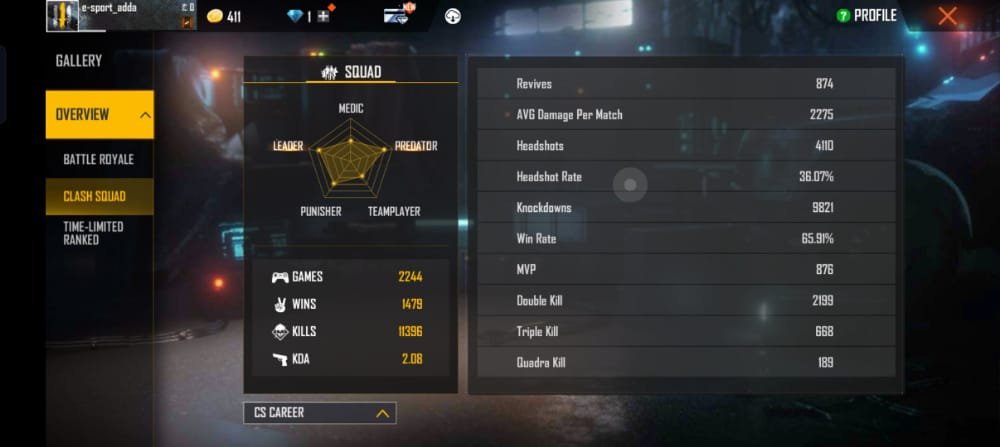 Youtube Channel
Bin Zaid has two Youtube channels first one is Bin Zaid Gaming, and the second one is Bin Zaid. He started his channel (Bin Zaid Gaming) in 2018 ( his oldest video was first uploaded this 2018). 
After the success of the first channel, he started his second channel on 13th January 2021. Bin Zaid uploads videos related to Free Fire, Fortnite, and Call of Duty. However, he uploads mainly videos about Free Fire, like his gameplay videos and tips & tricks.
He primarily does live streaming of his gameplay on his second Youtube channel (Bin Zaid ).
He has more than 1.25 million subscribers on his Youtube channel as of April 2022. His second channel also crosses the milestone of 150K subscribers. On his second channel, he only does live streaming of Free Fire.
Free Fire Player Uid : Find the Free Fire Uid of Your Favouite Youtuber
Disclosure: This post contains amazon affiliate links. When you buy through links on our website we may earn an affiliate commission.