Free Fire brings two new characters in his latest update OB29 on his 4th anniversary. Dimitri and Thiva are two characters that Free Fire will bring in his update. We will talk about Dimitri character Like Dimitri character real name, ability, price in Free Fire and his real-life also.
Dimitri Character in real life
Dimitri character real name is Dimitri Vegas who is a popular DJ artist. This new character of Dimitri is based on the life of real life of DJ Dimitri Vegas. DJ Dimitri and his partner Like Mile recently compose a news theme song for Free Fire. DJ Dimitri and Like Mile is one of the best DJ duo in world.
Real photo of DJ Dimitri
Here is the original picture of Dimitri Vegas.
The appearance of Dimitri character in Free Fire.
The developer of Free Fire makes Dimitri character exactly look like real Dimitri.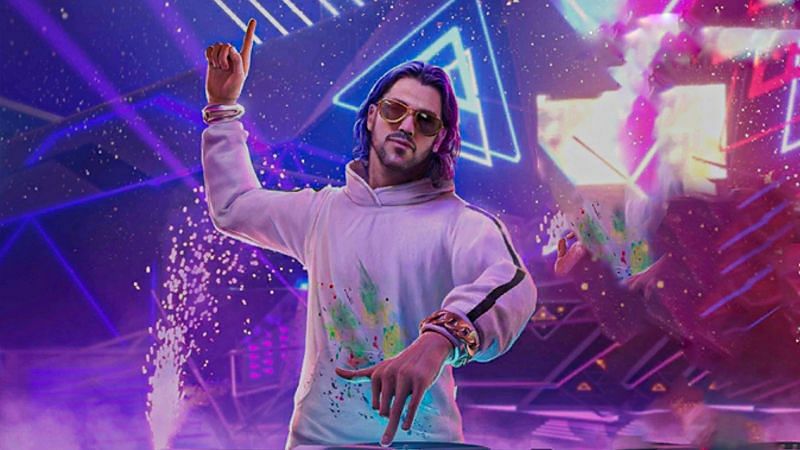 Ability And Cooling Period
This brand new Free Fire character Dimitri has an active ability named Healing Heartbeat. As the name of ability suggests that this ability can increase the healing of character.
This character can increase his and his teammate HP in the radius of 3.5 m like DJ Alok and K character.
Players can increase their HP by three points every three seconds. The cooling period of this ability is 10 seconds at the base level.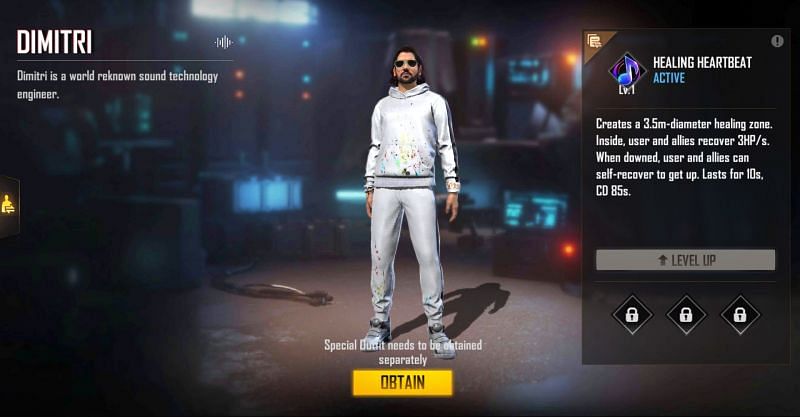 Price of Dimitri Character in Free Fire
This character can be purchased Free in the top-up event which Garena Free Fire will bring on 12th August.
You just need to top up 100 or 200 diamonds in your account then you will get a free Dimitri character in Free Fire. After top up event this characters originial price goes to 599 diamond as we expect. So try to buy this character in top-up event. This character has the potential to compete with Alok, K and Skyler character.
Disclosure: This post contains amazon affiliate links. When you buy through links on our website we may earn an affiliate commission.