Garena Free Fire has one unique feature that separates this from other battle royale games. This feature is its in-game characters, and Free Fire characters are based on real-life celebrities, fictional characters and reel characters. In today's article, I will tell you the 5 best original characters of Free Fire.
These characters are based on the real-life of people (celebrity). Since Free Fire has eight real-life characters, we will tell you about the five best characters among them.
We select these characters based on their ability and popularity among the fans of Free Fire.
Let's look at the details of these five best original characters of Free Fire one by one.
1. DJ Alok
When we talk about the popularity of the Free Fire character, no one can beat DJ Alok. This character is one of the most popular and powerful characters of Free Fire. DJ Alok character is inspired by the famous DJ artist of Brazil named Alok Achkar Peres Petrillo.
This character has an unbelievable craze among players. His personality and Alok also possess a strong ability in the game. The name of his ability is 'Drop The Beat', which gives a player HP when they need it.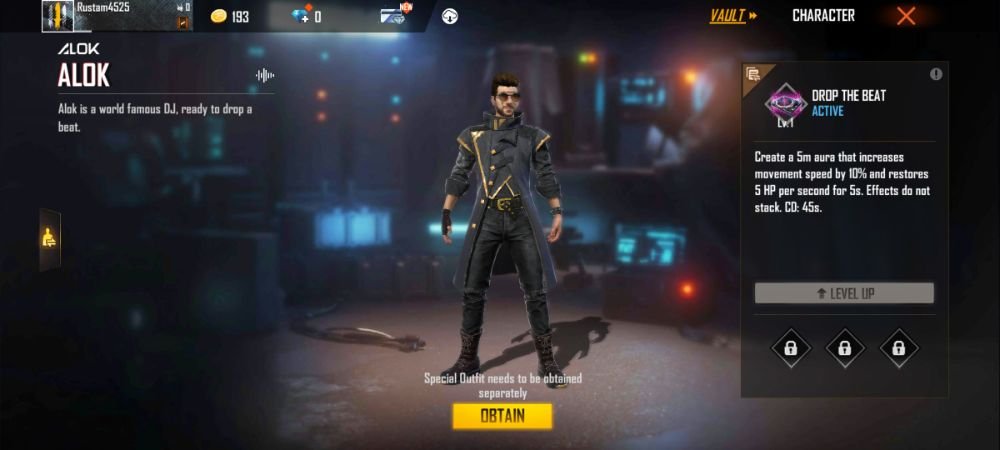 Chrono Character
Chrono character is based on the life of Christiano Ronaldo. Garena Free Fire collaborates with Ronaldo to bring the Chrono character. The appearance of this character is similar to Ronaldo. Chrono has a Time-Turner ability which blocks the damage of enemies to the players.
K character
K character is also based on the real-life of DJ artist. Kshmr character, is inspired by the Indian-American Singer and song artist named Niles Hollowell-Dhar. This character ability is also the same as Dj Alok. It also increases the HP of players when their health is low.
Dimitri Character
Dimitri and Thiva are the recent characters who join the Free Fire. Both characters are based on the life of a DJ artist. The life of Dimitri Vegas inspires Dimitri, and Thiva is based on the life of Like Mike. Dimitri Character has an active ability in the game, and Thiva has a passive ability.
However, Dimitri character is more powerful than Thiva.
Skyler Character
This character is the outcome of the collaboration of Free Fire with a Vietnamese music artist named Song Tung M-TP. Skyler is one of the most handsome characters of Free Fire, along with Alok and Chrono. This character can destroy gloo walls within his zone. Know more about Skyler character.
Disclosure: This post contains amazon affiliate links. When you buy through links on our website we may earn an affiliate commission.