Downtech Gamer is a popular Free Fire player and also he is an Indian Free Fire content creator on youtube. On his channel, he mostly uploads videos about Free Fire reaction videos. Moreover, he also shares tips and tricks about Free Fire. This article will also tell you about Downtech Gamer Real name.
Further, in this article, we will look at the general information about Downtech Gamer. You will also get to know about Downtech Gamer in-game  name, Free Fire Uid number, K/D ratio and stats.
Firstly, we will have a look at his personal details that will introduce him in a better way.
Downtech Gamer Real Name and Age
Downtech Gamer's real name is Mohammad Sahil Khan. His in-game name is DownTechGmr! Currently, his age is around 19 years as revealed by him in one of his youtube videos. He lives in the Gorakhpur city in Uttar Pradesh.
Downtech Gamer Photo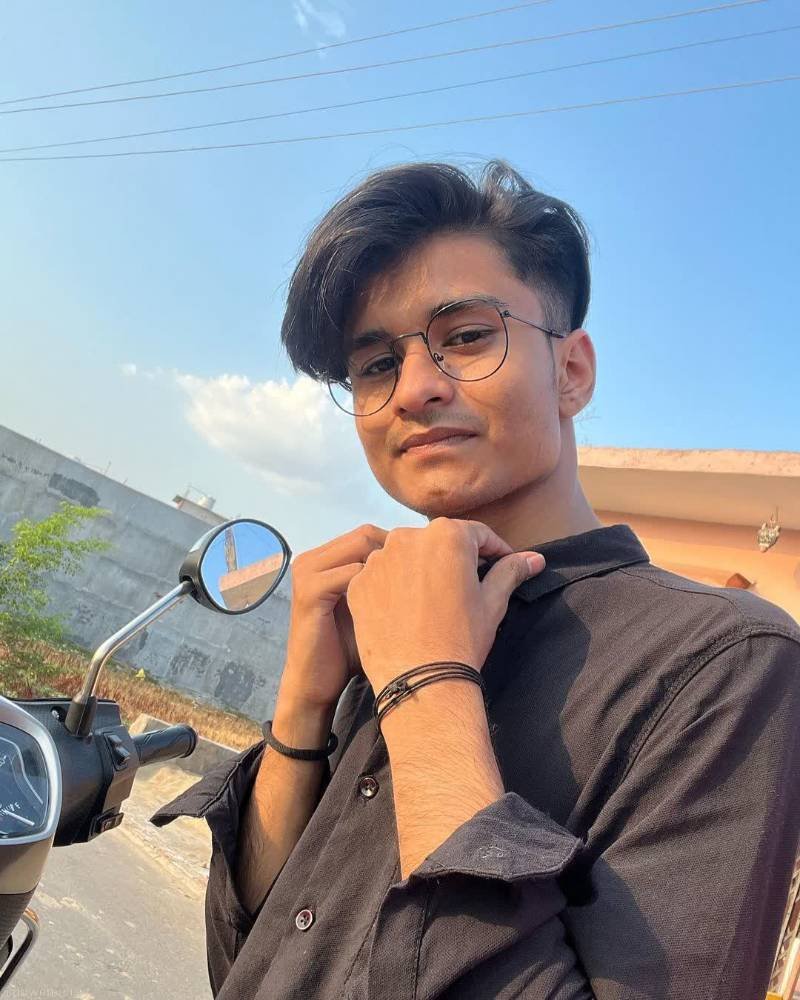 Youtube Career
Downtech Gamer started his youtube career in March 2020. The name of his youtube channel is DOWNTECH GAMER. He has currently 24.2 lakh subscribers. He has uploaded 376 videos till date. The average number of views per video on his youtube channel is 4.80 lakh.
Back in November 2021, he started his vlogging channel named Downtech Vlogs. He has presently 2.79 lakh subscribers. Here, he has uploaded 48 videos till date.
His Free Fire Uid and Level
Downtech Gamer Free Fire Uid number is 1070869339. He is currently on the 69 levels of Free Fire. His in-game profile has got more than 17 thousand likes.
Free Fire Stats Of Downtech Gamer in Battle Royale
Solo – Sahil played a total of 1136 games in solo mode. Meanwhile, in which, he won 55 games with a total of 1836 kills.
Duo – He played a total of 2397 games in duo mode of Free Fire. During which, he has managed to win in 180 games with a whopping 4113 kills.
Squad – In squad mode of Free Fire, Sahil Khan played a total of 6515 games with his squad. Along with his squad, he won 897 games. His total kills in the squad mode are 10687.
Free Fire Stats In Clash Squad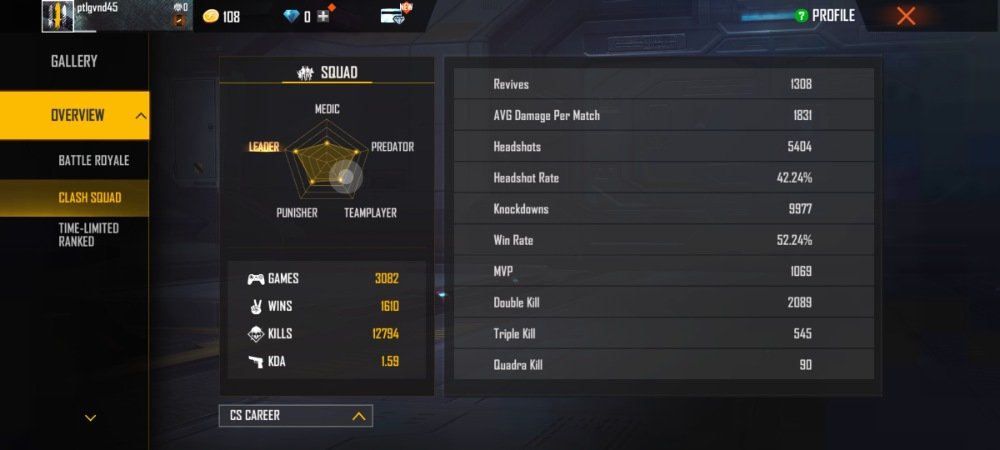 Clash Squad – Downtech Gamer played 3082 games in the clash squad mode of Free Fire. As a result of which, he won 1610 games with 12794 kills. His K/D ratio in the clash squad mode is 1.59.
Instagram Id of Downtech Gamer: Click Here
Read More: LR7 Riya Uid, Name and Free Fire Stats
Disclosure: This post contains amazon affiliate links. When you buy through links on our website we may earn an affiliate commission.