In this article, I will tell you a short biography of the most lovable Free Fire content creators Janeman Gamer. In which I will tell you some details of him like Janeman Gamer UID, real name, age and his current living address.
Let me first give you an introduction of Janeman Gamer, he is a popular content creator of Free Fire game on Youtube. His channel Janeman Gamer has 1.23 million subscribers on Youtube.
Here is the personal information of Janeman Gamer.
Janeman Gamer Real Name
In the QnA video of Janeman Gamer, he reveals that his real name is Shivam and his nickname is Shivraj.
Age
He also told his real age in his QnA video on Youtube. He said his current age is 20 (as of 2021)
Hometown/ Living address
Shivam aka Janeman Gamer lives in New Delhi, India.
Education Qualification
Janeman Gamer and Romeo Gamer studied at the same school in Delhi(Kendriya Vidhyalay).
He is in the third year of his bachelor degree (B.Tech, Engineering).
Youtube Career
The Youtube Career of Shivam started after the success of his Youtube channel Janeman Gamer. Earlier, he started two comedy channels on Youtube but due to some personal reasons, he was unable to continue longer.
In the year 2020, Shivam started his new Youtube channel that is Janeman Gamer. On October 18, 2020, he uploads his first video on the Janeman Gamer channel but he did not go viral.
After some time, one of his videos goes viral then his channel gets lakhs of subscribers.
Currently, Janeman gamer has 1.23 million subscribers and his channel is growing at a very fast rate.
Janeman Gamer Uid, Name and Profile
Janeman Gamer Free Fire Id (UID) is 56729606 and his nickname in the game is JANEMAN IM.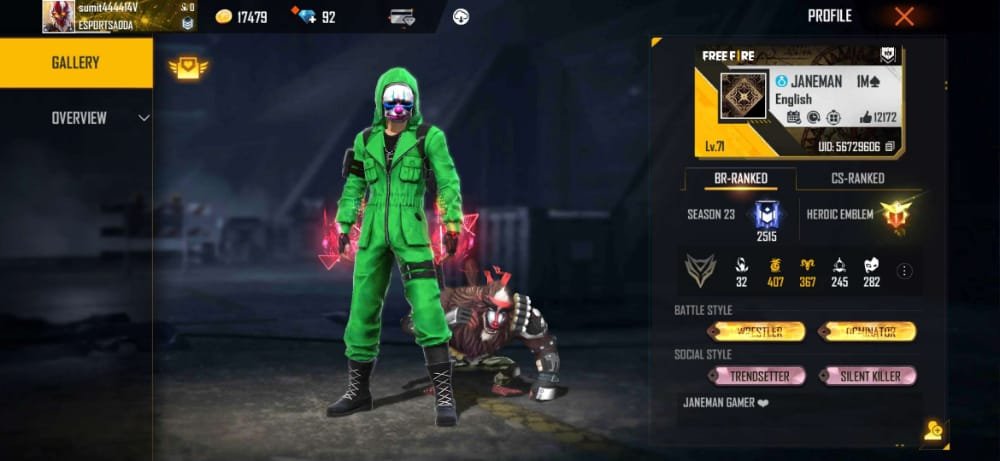 Free Fire Lifetime Stats in Battle Royale( Classic Mode)
Solo – He played 2638 games in solo mode in which he won 206 with 6245 kills.
Duo – Janeman Bhai played 3135 games in duo mode of Free Fire in which he got booyah in 378 games with 5900 kills.
Squad – Janeman Gamer played 9021 games in the squad (highest in any mode) in which he won 1152 with 22225 kills.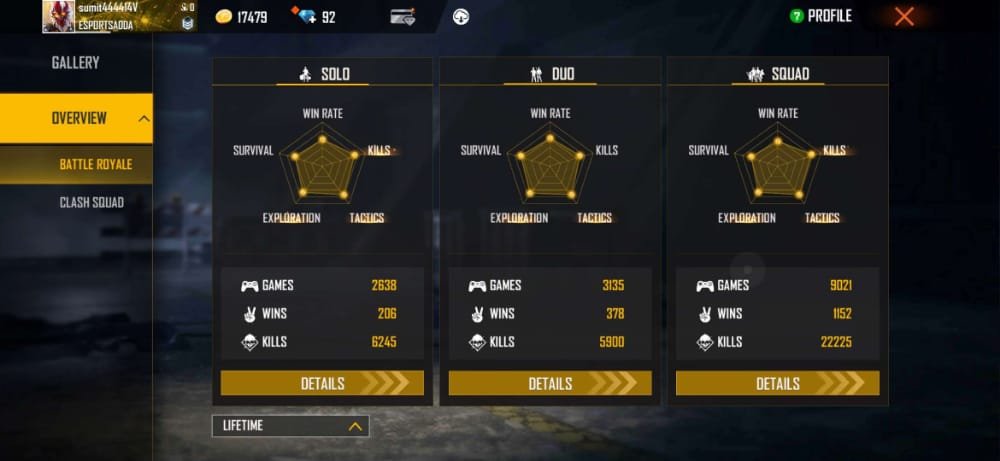 Free Fire Lifetime Stats in Clash Squad Mode
He played a total of 2416 games in the clash squad where he won 1502 games with 13480 kills.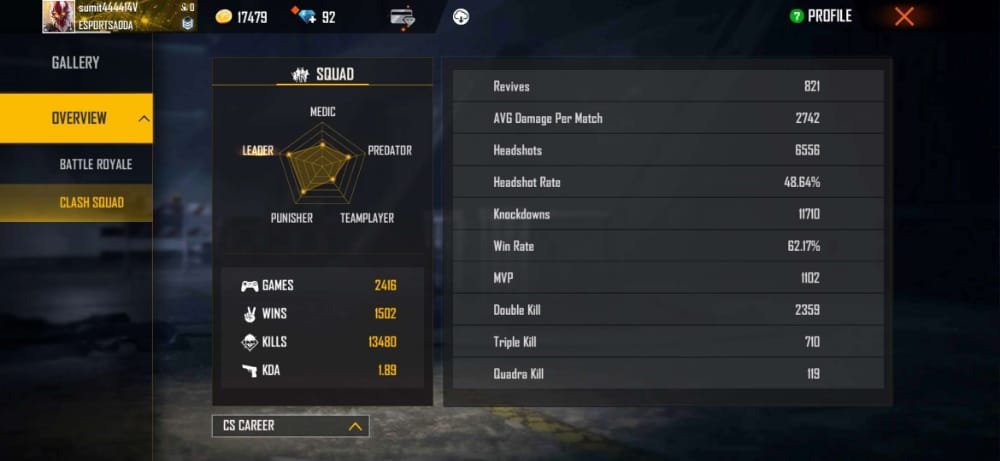 Bonus
Janeman Bhai uses Realme 8 Pro (6 GB RAM, 8GB ROM) mobile to play Free Fire games.
Also Read : How to get Free Emotes in Free Fire?
Disclosure: This post contains amazon affiliate links. When you buy through links on our website we may earn an affiliate commission.