Here, in this article, we will be discussing about Monty Carlo, who is a popular and a fantastic Free Fire player and content creator on youtube. We will look at Monty Carlo Free Fire Uid number, real name, youtube career, level, and current stats.
On his youtube channel, he mainly uploads videos about funny Free Fire videos and his gameplay videos. Firstly, you will get to know the personal details of Monty Carlo. So keep reading this article to know more about him.
Monty Carlo Real Name
His real name is Monty Thakur while his in-game name in Free Fire is Monty Carlo. However,, there is no exact information about the age of Monty Carlo. But his predicted age is around 23.
Monty Carlo Free Fire Uid And Level
Monty Carlo Free Fire uid number is 570632899. Currently, he is on 98 levels of Free Fire. Moreover, he has received around 85000 likes on his Free Fire profile.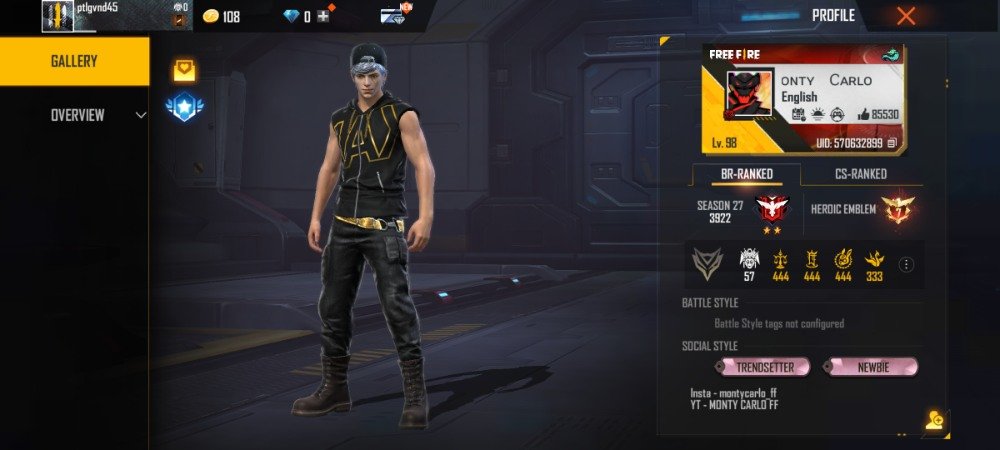 Free Fire Stats Of Monty Carlo In Battle Royale
Solo – He has played a total of 12964 games in the Solo mode. As a result of which, he won 459 games with 18371 kills.
Duo – Meanwhile, in the duo mode of Free Fire, Monty played 29269 games with 1540 wins. He has killed 48248 enemies in this mode.
Squad – Monty Carlo has played a total of 35399 games with his squad in the squad mode. And in this mode, he has won 5153 games. His total kills in this mode are 89763.
Free Fire Stats In Clash Squad
Clash Squad – In the clash squad mode, he played a total of 1686 games. In which, he has won 769 games with 6554 kills. However, his K/D ratio in this mode is 1.47.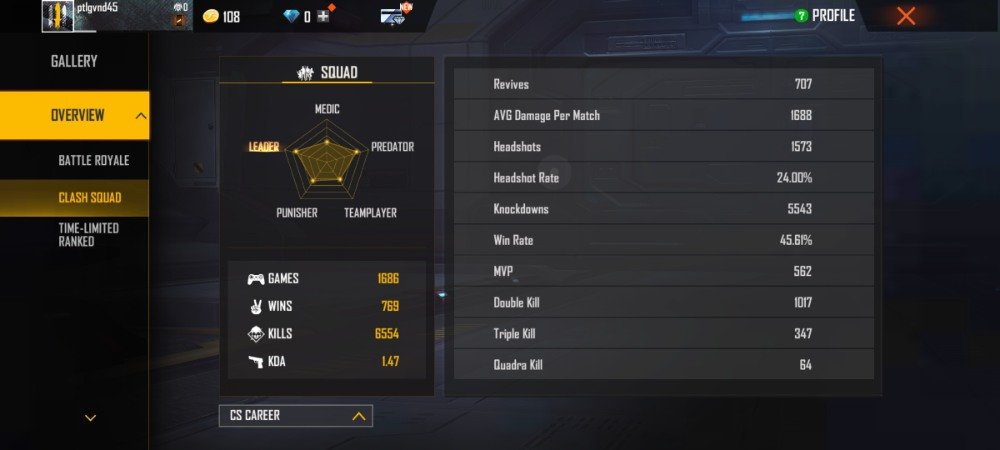 Youtube Career
Monty Thakur aka Monty Carlo(previously known as Monte Carlo) started his first youtube channel back in October 2019. Presently, he has 41.5 K subscribers on his channel Monty Carlo FF. On this channel, he has uploaded 239 videos to date.
He has got more than 10 lakh overall views on his youtube channel. Here he often uploads videos of his live streaming and funny videos about Free Fire. He comes live on his channel only at Sundays'.
Monty Carlo Instagram I'd – Click Here
Read More: Rg Gamer Uid, Real Name, Youtube and Free Fire Stats
Disclosure: This post contains amazon affiliate links. When you buy through links on our website we may earn an affiliate commission.